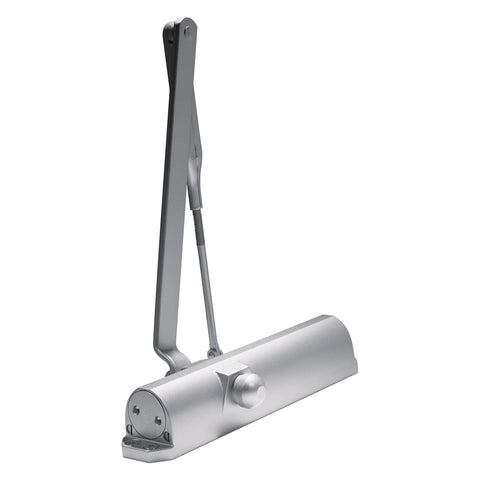 Dorma 7400 Series Grade 1 Hydraulic Wholesale Door Closers
DORMA 7400 Series Hydraulic Wholesale Door Closers
The Dorma 7400 Series Wholesale Door Closer is featuring backcheck and adjustable spring sizes thus being the ideal solution in a wide variety of applications, including barrier-free. This Dorma Grade 1 hydraulic surface Wholesale Door Closer is both flexible and easy to install. The Dorma 7400 Series offers a compact design and is available in a variety of sprayed finishes to complement any opening's decor.
Dorma Wholesale Door Closers certified for ANSI Grade 1.
Modern styling The 7400 Series closers offer modern styling and versatility while providing safe and reliable door control. Controlled opening with backcheck feature The 7400 Series features an adjustable backcheck, which provides cushioning when the door is abusively opened. Applications The 7400 Series is designed to provide a highly flexible door control system suitable for use on all hollow metal, aluminum, and wood doors typically used in commercial construction.
---
We Also Recommend